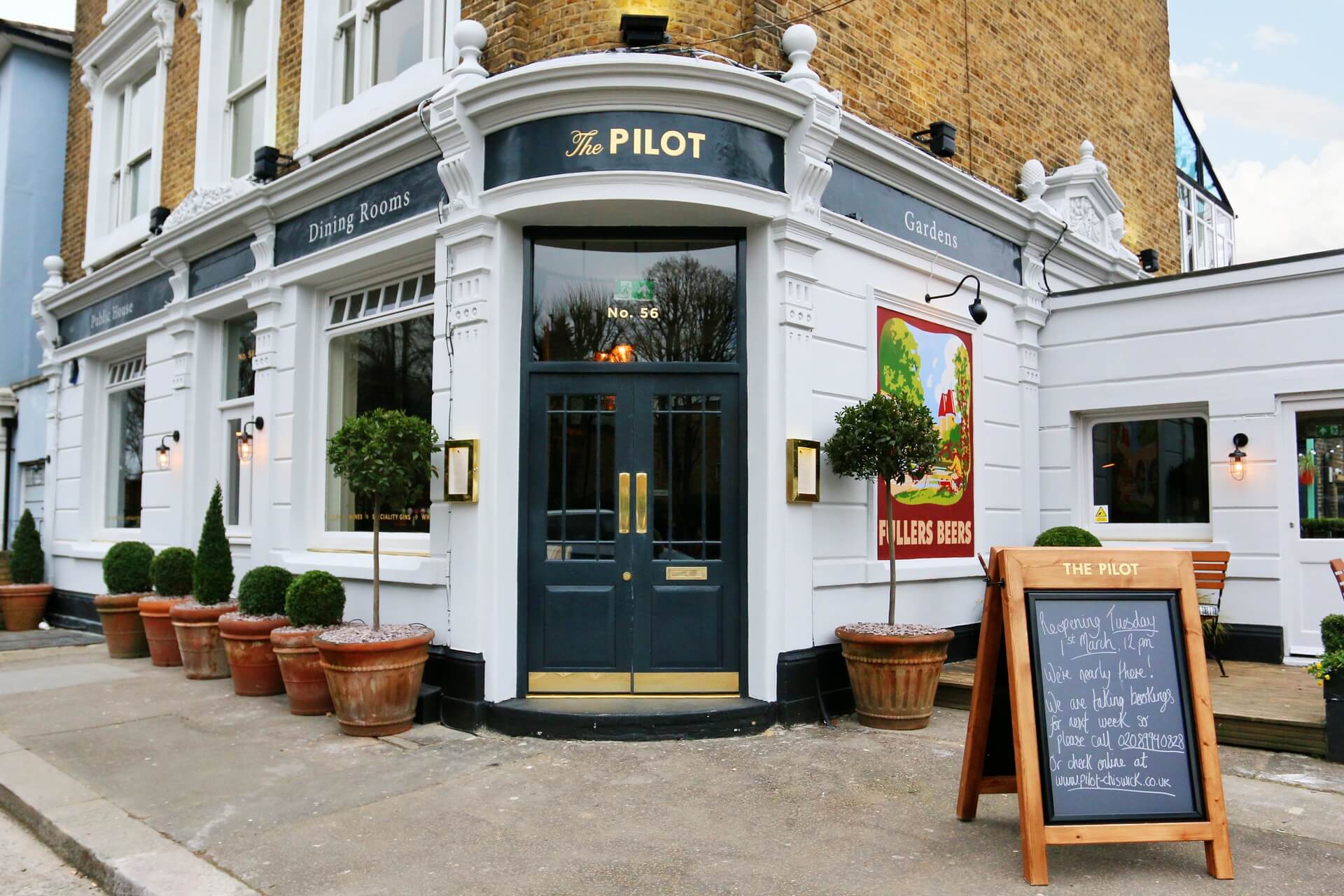 MAKE THE PILOT YOUR NEW PRE-MATCH ROUTINE
The new Brentford Community Stadium with a capacity of 17,250 is situated next to Kew Bridge station and home to two of West London's finest sporting teams - Premier League club Brentford and Premiership Rugby club London Irish. We can't wait to welcome fans of Brentford FC and London Irish RFC for the Premier League and Premiership seasons ahead after so long without full stadiums.
The Pilot is one of the closest pubs to Brentford Community Stadium, a short 8 minute walk along Wellesley Road, up towards Kew Bridge Station and right on Lionel Road.
Brentford FC were originally formed just a stones throw from the new stadium. In a Boathouse nearby for the local rowing club, on 16 October 1889, the rowing club members voted that a new club would play association football, be named "Brentford Football Club" and wear salmon, claret and light blue colours, the same as that of the rowing club.
Finally after a long wait, the mighty Bee's have reached the summit of the English Football Pyramid for the first time since the 1946-47 season and what a great time it's going to be for the new home of the Brentford FC. So let's make your new pre match routine a pre or post game pint or bite to eat in the pub before or after the game. Book a table for your pre-match meal here.
RUGBY – LONDON IRISH - THE EXILES!
It's in the name and in the newest stadium in the league; What a new home it's going to be for London Irish! The Exile Nation have returned to London and on game days the beer will be flowing so why not book a table for a pre or post game pint or bite to eat..